Hello bookworms!
Due to the success of my last post, I'm going to keep going with a few more mini-reviews. Look, I even made a graphic! I had no idea how fun these things were to write so I think they might become a monthly feature. Woo hoo! No more trying to drag out interesting comments about dull 2.5 star books.
Today, I'm focusing on clearing out some of my NetGalley backlog, Marie Kondo style. That "older than three months" tab does not spark joy.
Golden State by Ben H. Winters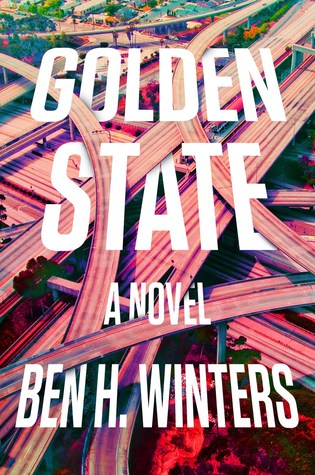 I quite liked this book – it was proper old-fashioned science fiction along the lines of Philip K. Dick and reminded me very much of Minority Report. The story centered around Lazlo Ratesic, a citizen of the Golden State and member of the Speculative Service whose job it was to enforce the Objectively So: the criminal offense of lying. The upholding of the truth requires Lazlo's special sixth sense combined with the constant surveillance of all Golden State citizens but absolute power corrupts absolutely and when he stumbles across previously unknown truths, his reality unravels.
I really enjoyed the Big Brother overtones within the novel and it was interesting to read from the point of view of the enforcers, not the average dissenting citizen. The world building was great, very cohesive for such a bold idea and held together well. I enjoyed the questions that the book raised around morality – is it possible to be completely honest all of the time? Is freedom always such a good thing or should we appreciate the use of CCTV etc. as a protectionist measure? However, as the book went on it became a bit absurd, then a lot absurd, then descended into an ending that came so far out of left field that it could have belonged to another novel entirely. Still, I enjoyed the majority of the book very much so I gave it:
Three and a half "is honesty always the best policy?" out of five.
Greatest Hits by Laura Barnett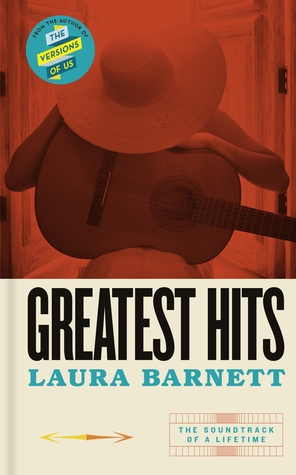 I have to say that I really, really tried with this book but unfortunately I had to DNF it at 60% (see, I told you I gave it a good go). It's well written but, frankly, dull. Cass is  a singer-songwriter re-launching her career after years of shying away from the public and the book flips between her life now and her back story. I initially enjoyed reading about Cass' early life and relationship with her family but as the book progressed I felt like the action was sorely missing. Cass has a horrible relationship with her jealous boyfriend (another member of the band) but this point is so laboured and the endless chapters about yet another gig, yet another argument, yet another London flat were so repetitive and dull that I lost interest.
I feel like there's a good story within the novel but to stretch it out over 400 pages was too much for me. When my Kindle estimated that it would still take over three hours for me to finish I made the decision that life was too short and gave up on it.
Two "MY GOD WHEN WILL IT END" out of five.
Notes to Self by Emilie Pine
This book is a collection of personal essays focusing on a number of taboo subjects – the alcohol addiction of Emilie Pine's father, her own problems with fertility, the loss of children, of miscarriage, of regret and death and guilt. Whilst the book is brutally honest, it's just… a lot. That doesn't make it bad exactly but it does make it a difficult read. Everything is laid bare in quite a matter-of-fact way and whilst I was glad that Pine never wallowed in self-pity it was the lack of personal reflection that left me feeling a little cold. I struggled to get a handle on who she was and her lack of empathy for others or consideration of the wider issues that impacted upon her life meant that in turn I struggled to empathise with her.
Whilst I wouldn't say that this book was enjoyable, it was a powerful read containing beautifully written prose. I appreciated the honesty of the author in tackling such difficult subjects but I struggled to connect emotionally.
Three "check your privilege" out of five
So, have you read any of these books? Is 60% a ridiculously long way into a book before DNFing it? Let me know in the comments!