Hello Bookworms!
Mmmmm, it feels like summer might finally be on it's way!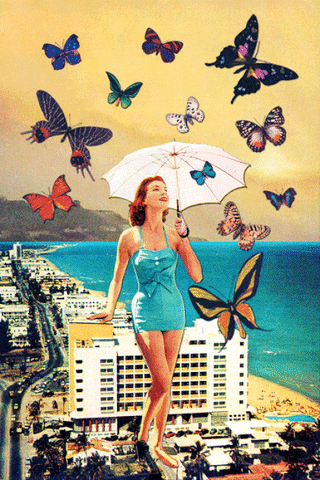 It's been so nice and warm recently that we've almost run out of rainwater in our water butts so I'm probably one of the few people in the country hoping for a downpour! This is England though, so I expect my wish will be granted pretty soon. I have been sooooo busy getting the allotment prepped and ready for our crops – we've got the peas, beans and squash in, the strawberries are coming on nicely, the onions are doing well and the brassicas, celery and spring onions are all growing strong in the greenhouse ready to be planted out.
We had a lovely bank holiday working as per usual, sorting out the never-ending sanding, filling and generally tidying up of the woodwork at our other house. We've had the final last few electrical bits sorted, dealt with a mini-flood (upstairs windowsill is faulty) and got people booked in to fit a new boiler and hard landscape the gardens. It's still nowhere near ready, but once these items have been ticked off the list we'll be onto painting and then it should hopefully look habitable.
I went out to see "We've Got Each Other – the almost entirely imagined Bon Jovi musical" at Warwick Arts Centre with the BFF Juliet which was incredible – a one man show where the narrator asked the audience to literally imagine a musical based 50% on West Side Story and 50% on the lyrics to Livin on a Prayer. Loved it! If you get the chance to see it you should definitely go along, it's already won loads of awards. May was also the month of Eurovision, so we had a party for that (where there was a SAUSAGE DOG!!!) which was super fun and camp and awesome.
We had a nice day out to High Wycombe and Amersham Old Town, which was gorgeous and old fashioned (and posh). We had a lovely picnic in the park and picked up what will be a very nice new tortoise enclosure (once we've got round to building it). We also had a lovely day out at Croome Court where we saw (amongst other things) their Grayson Perry exhibition, which was amazing: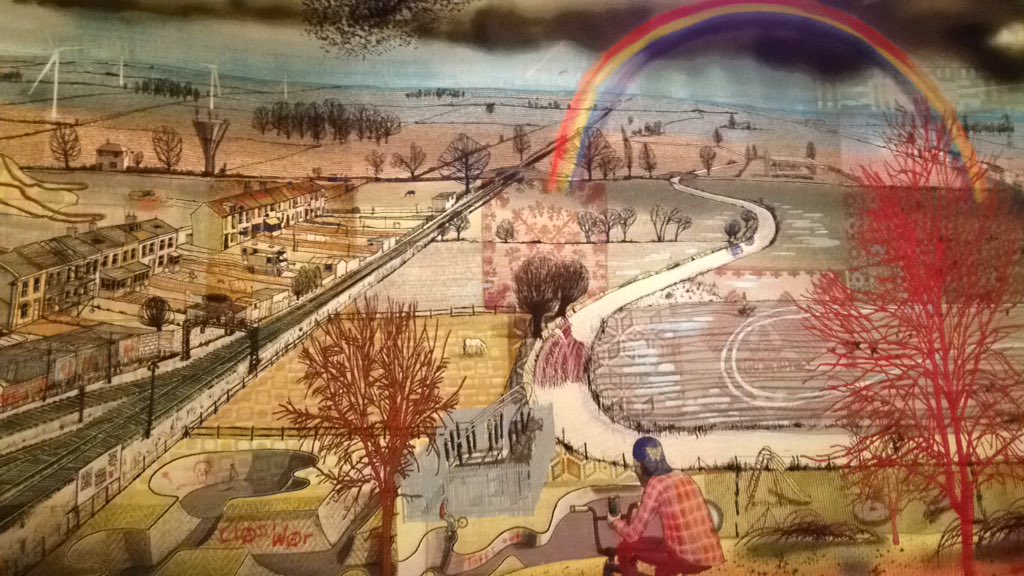 I've had a fair few library meetings this month including one with the lovely Ellen from the Coventry 2021 team (when Cov becomes the City of Culture). We've got some very exciting ideas for a complete library revamp that may or may not come to fruition – watch this space!
I've had a terrible month blogging wise (but still managed to gain new followers. Not sure how? Also, hello!). I'm behind in the Goodreads challenge, although it's hard to track when you read seven books at once – I can go for weeks without finishing anything then suddenly I've finished six in one day. I've not even looked at Read Harder as I knew I've been ahead for so long – I need to finish off a load of old ARCs then I'll get back onto it.
I did manage to take part in the May Calendar Girls meme where I chose Eleanor Oliphant is Completely Fine bu Gail Honeyman as my favourite book with a mother/daughter relationship. I also published Mid-Month Mini-Reviews and Monthly Wrap-Up Mini-Reviews.
I posted seven reviews in total:
Noughts and Crosses by Malorie Blackman: I couldn't believe how powerful this book was. What an amazing story, pitched exactly right for the YA audience. Just a shame I was too old to have read it as a teenager when it first came out. Four and a half out of five stars
Becoming by Michelle Obama: A fantastic autobiography that really showed what an amazing person Michelle is. I thought it would be boringly political but it wasn't at all. Loved it. Four out of five stars
An American Marriage by Tayari Jones: I loved how much this book made me think, long after I'd finished it. The characters were all horrible, the plot didn't really go anywhere… and yet I still really liked it. Weird. Four out of five stars
Come Back For Me by Heidi Perks: This was such a page turner! I loved the setting of an island for a thriller (what a great plot device) and the atmospheric writing. A great book to take on holiday. Four out of five stars
Conversations With Friends by Sally Rooney: Despite seemingly everyone not liking this book – I did. I felt oddly compelled by the characters and completely identified with that post-teenage angst that comes partly from boredom and partly from not having any sense of who you are or what you're meant to be doing. A great read. Four out of five stars
The Woman Who Went to Bed for a Year by Sue Townsend: Amusing but lacked direction – I needed more plot! Not her greatest work. Three out of five stars
My Year of Rest and Relaxation by Ottessa Moshfegh: I felt like this was kind of a nothing-y book. Not much plot, horrible characters, a distinct lack of tension. I'm sure it's meant to be a subversive comment on modern art or something but I'm afraid that went right over my head. Two and a half out of five stars
So that's May wrapped up! Are you slumping like me? Is anything interesting going on in your gardens? Let me know in the comments!