Genre: That's a tough one. New adult (is that really a genre?)/ Romance (of the most down-to-earth, realistic kind – as in "I'll let your kids be sick on me just so you can have a break"/ General fiction (surely this is too realistic to be anything other than autobiographical?)
Similar to: Nothing. See my previous post about Why I don't like YA because everyone is too well behaved and middle class
Could be enjoyed by: Teenagers – this book would be brilliant for anyone who found themselves in a situation like Erin's
Publication date: 21st July 2018
Controversial opinion: I'm not a fan of Young Adult or New Adult books (and yes, I know they're not strictly genres but everyone else treats them like they are – don't pretend you don't know what I'm talking about Karen). So, it was with a certain amount of trepidation that I agreed to read Love Punked. I was swayed by the idea that the central characters did all of the things that I've previously criticised YA books for not having enough of -drinking, drug taking and having irresponsible, contraceptive free sex in a totally relatable and realistic way. Finally!
The novel centres around Erin, a feisty teenager who accidentally gets pregnant after having sex on a sun lounger in her Mum's garage with someone she's just met at a rave (we've all been there). She brings up her twins (yes, TWINS!) with the support of their father and her family, plus lots of help from her friends. It's cute, sad, exciting, depressing and often downright hilarious to see the situations that Erin gets into and how she uses her trademark temper to forcefully get herself out of them.
Love Punked feels like it's an autobiography because it's so beautifully observed. It was great to read about characters who spoke… like they were teenagers. I am SO SICK of reading books where the young protagonists all sound like fifty year olds, debating the merits of da Vinci vs Michelangelo and saying no to literally everything in favour of doing their homework. Dawson's Creek, this is entirely your fault.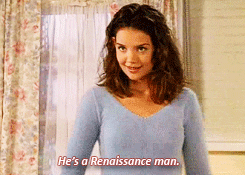 I really enjoyed the characters – I thought that they were all very well fleshed out, believable and nuanced. No-one was perfect – far from it – and in particular it was really refreshing to see a mother who wasn't saintly, breezing through life or standing in the background, telling everyone off all of time. Erin absolutely had her own agency and it was great to see her hold her own against some really challenging situations.
I liked the storyline and seeing Erin grow into an amazing Mum, whilst still getting to appreciate how bloody hard it was for her. It's so difficult to find stories from ordinary working class families like my own and I really liked how you could feel the love that everyone in her family had for each other. Awww. My only criticism is that the book was a tiny bit overly detailed in some areas and could do with a little bit of trimming down but that's a very minor issue.
Overall, I thoroughly enjoyed reading Love Punked and would highly recommend it to everyone!
Four "You've got this, Erin!"s out of five.
Amazing, funny and hugely entertaining, I loved this book!
---
Please note that I read this book for free in exchange for an honest review courtesy of the author. Thanks to the lovely Nia for sending me a copy and for being such a nice human being!