Hello Bookworms!
Gosh, I've just been flicking through my blog posts from this year and I can't believe how fast 2018 has gone! I started the year not being particularly serious about blogging, with about 150 followers and no other social media presence. I'm ending the year with over 350 followers, 240 Twitter followers and a far more regular blogging schedule, plus more varied content and participation in the wider blogging community. Oh, and I'm finally writing my posts on a laptop instead of tapping everything out with one finger on my Kindle Fire! I can actually resize images!
I also bought myself this nifty little trolley from Ikea and turned it into a Book Blogging trolley (which the good people of Twitter seemed to really like). I love it so much!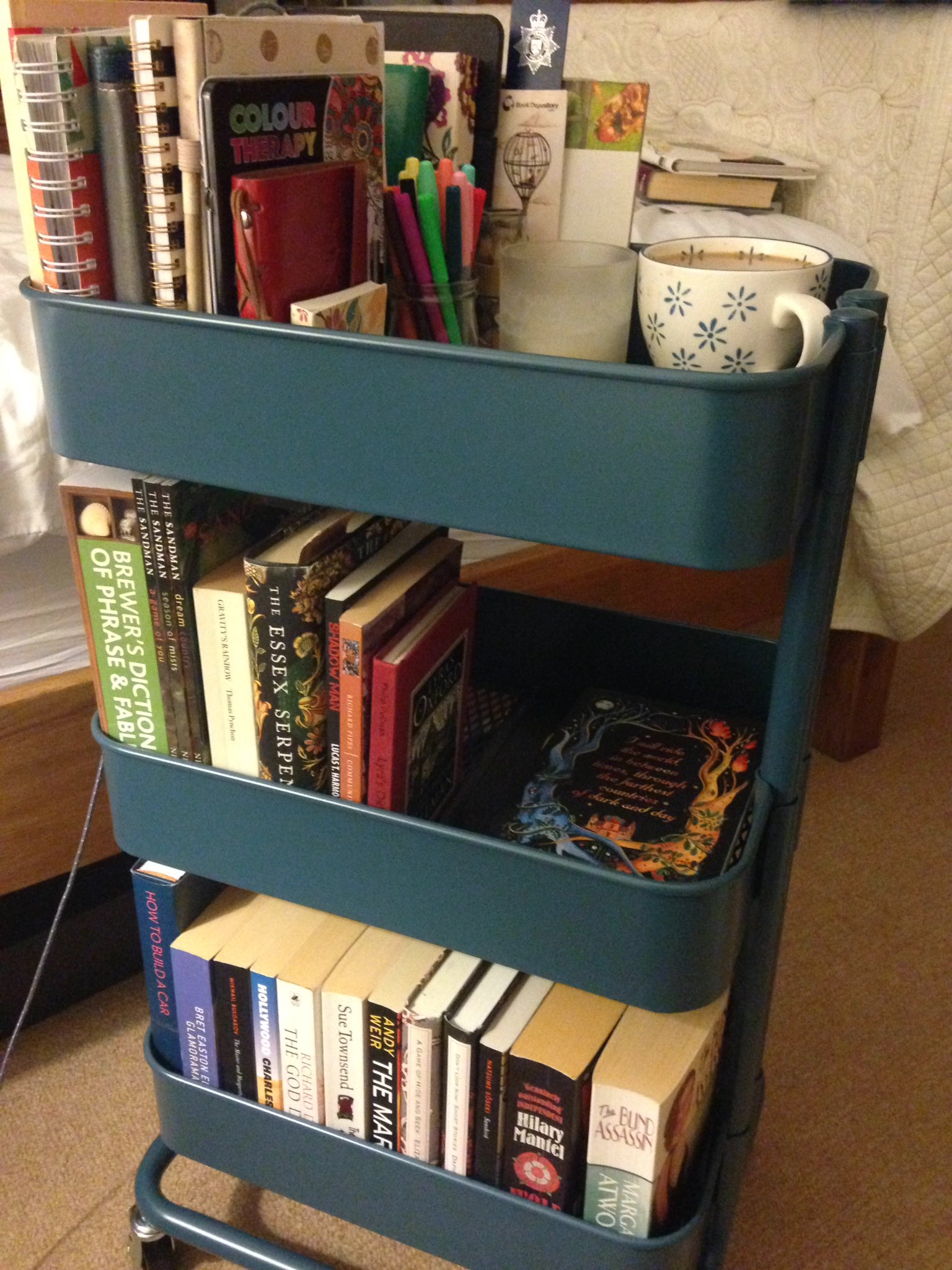 In terms of reading, I've read and reviewed 62 books on my blog this year and had several rated five out of five. I was actually surprised at how many poorly rated books I read – something that I'm planning to change in 2019. No more Foxhole Court! I was also surprised at how few books I'd read – I think reading Les Miserables took up quite a lot of time and should count for at least five!
I've already talked about my favourite books that I read as part of the Read Harder challenge but I've got a few other honourable mentions from my reading total:
The Yellow Wallpaper by Charlotte Perkins Gilman was a wonderful novella with layers of symbolism that I found completely enthralling.
Bitter by Francesca Jakobi was a fantastic, twisted book about what happens when a mother's love becomes obsessive. I was totally engrossed from start to finish by this clever, atmospheric novel.
Convenience Store Woman by Sayaka Murata was wonderful. I loved the sheer weirdness of this short book – again, the novella was completely multi-layered, packing a huge amount into what initially appears to be a simple story about a woman happy to work in a simple job in a convenience store.
The Lido by Libby Page was a lovely book that feature a rare appearance from a main character who was actually older than sixty! I loved the relationship between the characters and seeing how the community all came together was lovely. It also made me want to take up swimming again!
However, there was one other book that really stood out for me this year that I'm officially naming as my favourite…
Drum roll…
It was Skyward by Brandon Sanderson!
I loved everything about this amazing novel, from the female representation to the complex characters, the world building and the TOTAL LACK OF TEENAGE SNOGGING! Amazing!
I hope you all had a great 2018 too! What were your favourite reads? Let me know in the comments!