Hello bookworms!
I've had a terrible months blogging activity so I'm desperately trying to get reviews done for all of the books that I've recently read! Thank goodness for mini reviews!
So, in light of the fact that I've not really done very much recently, today's theme is…
The Woman Who Went to Bed for a Year by Sue Townsend
Eva's twins have finally been packed off to university and she's decided that she's had enough. Enough of the daily drudgery of housework, enough of her tedious husband, enough of being at everyone's beck and call. So, she decides that it's time for a well earned rest. Eva takes to her bed and decides that everyone else can look after her for a change. In typical Sue Townsend style this quickly develops into a farcical comedy, with Eva's husband Brian moving into his purpose built shed-cum-lovenest with his new squeeze Titania (Tit) and Alexander the white van man being left to hold things together.
I liked the easy style of the writing but what this book (and all of the books in this post) suffered from is a lack of robust plot line. Yes, it's a fun, light book but it's hardly a page turner. I love Sue Townsend as a writer so it's still good but it's nowhere near her best work.
Three "It's not Adrian Mole" out of five
Conversations With Friends by Sally Rooney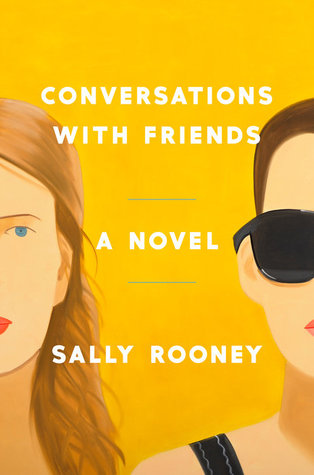 Well, this has certainly turned out to be a controversial choice – it's had accusations of being un-feminist, lacking in plot, failing to follow the basic rules of grammar, being confusing, poorly written… I could go on. And yes (she says, flouting the rules of grammar herself), perhaps all of those things are true – although I don't think it's un-feminist to write complicated, emotional female characters – but I still liked it.
Frances is a young, possibly bisexual woman who becomes involved with Nick and Melissa, a slightly older monogamish married couple. Nick begins an affair with Frances, whilst Frances' ex-girlfriend Bobbi begins a flirtation with Melissa. Frances does very little in the way of work – she's a performance poet with Bobbi, she lives rent free in a flat owned by her uncle, she states that she never wants a job. Indeed, she's only forced to get one when her father's allowance stops, following his descent into alcoholism. Her lack of structure leads to an awful lot of soul searching, in the way that you can only do when you're young and in love and don't have to also worry about a million other boring adult issues.
Despite the annoyingly millennial (Gen Z?) characters, I loved the subtlety of the prose, the devastating one liners, the horrid complications of trying to love someone when you don't love yourself. I could really relate to Frances and her unemotional dialogue which betrayed an ocean of pain and suffering below her bland exterior. I thought that Sally Rooney absolutely caught the aimless horror of being in your early twenties, indecisively drifting between friends, partners and jobs. Urgh. Youth really is wasted on the young.
Four "Not entirely sure how I just enjoyed a book where nothing happened" out of five
My Year of Rest and Relaxation by Ottessa Moshfegh
An unnamed narrator (I never realise that until I come to write the review) decides that
she needs a rest, so visits a quack "doctor" who prescribes her with ever increasing numbers of sedatives, uppers, downers and everything in-between. The narrator then proceeds to quite literally sleep for an entire year – not going out, not really eating, not menstruating… nothing but popping pills and occasionally buying coffee from the local shop. Whilst I'm sure we've all had days where this type of self induced coma sounds rather appealing, it doesn't exactly make for a page turning novel.
I didn't like any of the characters in the book (I say any, there's really only two) but even the peripheral boyfriend and dead parents are incredibly narcissistic, unlovable people. The only vaguely interesting bit of tension comes from your realisation that the "year" is 2001 and the setting is New York City… as you get closer to September you obviously know what's about to happen but even that gets passed over with very little emotion.
There is something oddly compelling about the writing though. In a weird way it reminded me of American Psycho – that ultra-privileged antipathy, the desire to do something destructive just because you're bored and you've got the money to get away with it. However, murder makes for a far more interesting storyline than sleeping, so I'm only able to give it a Goodreads-unfriendly…
Two and a half "And I thought nothing happened in Conversations With Friends" out of five
AAAAAND RELAX!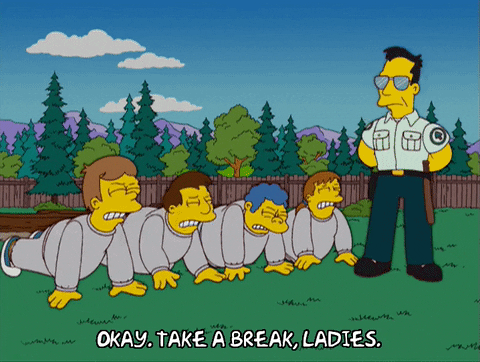 So, do you think the idea of doing absolutely nothing sounds really appealing? Could you manage to get an interesting book out of it? Do you like books that are more focused on characterisation than plot? Let me know in the comments!