Hello Bookworms!
If you've read my previous New Year's resolutions post, you may have noticed that there was something missing. Achievements? Stunning examples of my excellent organisational skills? Well, yes… but also something else.
Reading challenges.
You see, I'm oddly motivated by prescribed reading lists (initially, anyway) so for the past few years I've undertaken a number of challenges. Popsugar? Check. Book Riot? Completed it three years in a row, mate. I've done chapter-a-day read-alongs, I've done recommended reading, I've played bookish bingo. And I'm kinda… over it.
That's not to say that I haven't gained an enormous amount from reading challenges. I love how they force you to read more widely. I've had my eyes opened to genres I'd never even heard of and I've found some real gems along the way. I've found a previously undiscovered love of food memoirs, I am addicted to non-violent true crime and I've discovered a whole host of black, asian, trans, queer, feminist and disabled writers/stories that I may not previously have sought out. The thing is, now that I'm more aware of the sheer breadth of diverse offerings out there, I want to find them for myself. I want to read more Octavia E Butler. I want to hear more about Japan and Mexico and New Zealand. I don't want to be forced to read poetry, or romance (although the Courtney Milan book that I chose was quite enjoyable) or to ever have to read another adult novel out loud. Ever.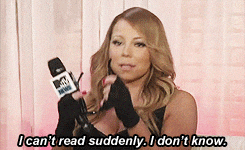 I also don't want to get to October and think "only ten books left!" then realise that they're the books that I really don't want to read. The pressure that I feel every bloody year is immense. And of course, after spending hours checking that the books you've chosen actually fit within the criteria (the discussion groups on Goodreads can get pretty spicy) you REALLY don't want to DNF any of them. That means hours of grudgingly progressing through dull novels ("I need to read 50 pages before I can sleep!") in the hope that there's a massive reference section in the back that will knock 10% off your target. For example, one of Book Riot's prompts for their 2020 challenge is "read an audiobook of poetry" (please God no – if there's anything worse than the majority of poetry out there, it's slow poetry) or "read the last book in a series" (soooo… read the whole series first? Or just read the last book like an absolute psychopath and ruin the whole thing?)
One of the problems with reading challenges that no-one ever mentions is cost. If I were to buy a paperback for each of the 24 categories in the Read Harder challenge at an average cost of, lets say, £7, that works out to be £168 per year on books that you may not even want to read. Yes, there's libraries and NetGalley and your already-purchased TBR but with such narrow categories you're often left with no choice but to fork out. Think of how many amazing, interesting books you could get for £168. Think how many titles you could knock off your TBR if you didn't feel forced to read around five books a year that you really didn't want to and inevitably put you into a reading slump.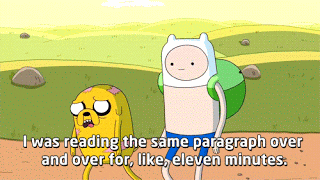 There's also an issue with repetitiveness. I often eagerly check a newly released reading challenge, only to find that many of the categories define books that I've already read for a previous challenge. There's only so much diversity out there that still gives readers a good choice of material and you often find that the only books that you want to read for a specific prompt are ones that you've already tackled. If you consider that the main point of a reading challenge is to make you read more widely but you're already aware of the genres/types of books defined, you have to question its effectiveness. Remember how I said that I love a good food memoir? One of Book Riot's prompts this year is "read a food book about a cuisine you've never tried before". Hmmmm.
So, I am officially Taking A Year Off. We'll see how long that lasts.
TBR, I'm coming for you!!!!!
---
Are you taking part in any reading challenges this year? Do you enjoy them or have you found similar issues to me? Let me know in the comments!