Hello bookworms!
I've been tagged by the amazing Orangutan Librarian to complete the Unpopular Opinions tag (yay!) – she's seriously one of the best book bloggers out there so definitely check out her site!
I know I have a lot of opinions that might be a little… different to other bloggers so this should be interesting!
A POPULAR BOOK OR BOOK SERIES THAT YOU DIDN'T LIKE
I'm soooo tempted to also say The Foxhole Court but I've just read Home Fire by Kamila Shamsie and I just. did. not. get. it. It's got over 4 stars on Goodreads and won the Women's Prize for Fiction but to me it was the most awkwardly written, boring book ever.
A POPULAR BOOK OR BOOK SERIES THAT EVERYONE ELSE SEEMS TO HATE BUT YOU LOVE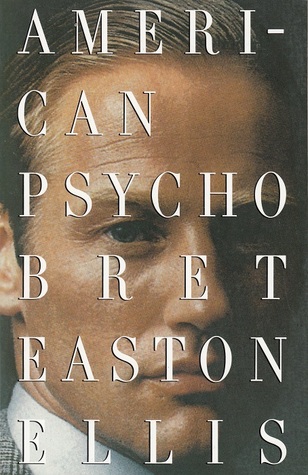 I wouldn't say I absolutely loved this book but I did enjoy reading it, even though the rest of the world seems to think it should be banned/ it's scarred them for life etc. etc. Don't get me wrong, the level of violence is extreme and the endless lists of clothing are repetitive but the atmosphere that's created is incredible.
AN OTP THAT YOU DON'T LIKE
A what now? *googles* Oh, Ok. I will forever dislike Ron and Hermione being together. Won-Won and Lavender were far more believable. Hermione and literally anyone else would have been better.
A POPULAR BOOK GENRE THAT YOU HARDLY REACH FOR.
Young adult is not my bag. Too obvious, too cheesy, too unrelatable. Not all of it obviously but… a lot of it.
A POPULAR/BELOVED CHARACTER THAT YOU DO NOT LIKE
Literally anyone in this book. They were all horrible. Cries of *but they're all so damaged!* butters no parsnips with me.
A POPULAR AUTHOR THAT YOU CAN'T SEEM TO GET INTO
Can I say John Green again? Ok, I'll think of someone else…
I see this book all the time in the library and I just. Can't. I hate semi naked bodies on book covers (especially stereotypically perfect bodies), I don't like how teenage the book sounds, I saw that Cassandra Clare also has a book called "What to Buy the Shadowhunter Who Has Everything" and just nononooooo. They might be brilliant but nothing about any of her books appeals to me.
A POPULAR BOOK TROPE THAT YOU'RE TIRED OF SEEING
Abusive men portrayed as damaged romantics. This book should have read;
"I like you. By the way, I'm really into BDSM."
"Oh, I'm not."
"Ok, bye".
NOT that shitshow of isolation tactics, stalking, "punishment" and abuse of power and privilege.
A POPULAR SERIES THAT YOU HAVE NO INTEREST IN READING.
Haha, most of them?
Maybe the Lunar Chronicles  – not least because a) my ankle looks like that after breaking it and I can feel the metal in my leg – urgh and b) what on earth is this fractional numbering convention all about?
THE SAYING GOES "THE BOOK IS ALWAYS BETTER THAN THE MOVIE", BUT WHAT MOVIE OR TV SHOW ADAPTATION DO YOU PREFER MORE THAN THE BOOK?
Oh gosh, Killing Eve was soooooo much better than Codename: Villanelle. The books were ok but the TV adaptations were phenomenal. Can't wait for series two!
I tag anyone who wants to do this!
Have you read any of these books? Have I been overly harsh or do you agree with me? Let me know in the comments!