Hello Bookworms!
Today, I want to talk about a Twitter phenomenon, a celebrity amongst the book blogging community, our most exalted leader… Dave. All hail Dave!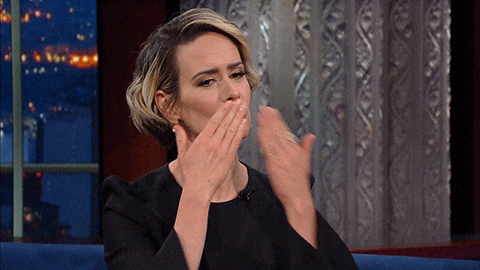 Dave is amazing for a number of reasons, not least because he set up The Write Reads – a super fun, super awesome group of book bloggers who are just the best, most supportive, loveliest people EVER!!! If you want to be part of the cult gang, all you have to do is follow @thewritereads on Twitter and agree to read and retweet (and if possible, like and comment on) the two featured blogs of the day – one is a book review and one is more of a discussion post. When it's your turn, Dave will contact you and you get to choose your content to be Blog/Review of the Day. That's right bookworms – this one weird trick will see you evolve into a better blogger!
However, I feel it is my responsibility to warn you that there is a downside to joining the cult gang. Possible side effects may include:
Awkwardness – the gang members are very friendly and supportive. Positivity about your own work doesn't come naturally to the common-or-garden introvert book blogger so may result in unexpectedly warm and fuzzy feelings.
Increased workload – guys, you have to do TWO blog hops PER DAY. That's right – TWO!!! That extra ten minutes that you spend reading relevant, interesting content is going to have to come from somewhere, Karen!
Increased workload – The Write Reads gave me a huge stats boost which means even more people now know about my blog (and now I have to interact with them all, sigh 😉)
INCREASED WORKLOAD – you'll pick up so many blogging tips and so much advice and knowledge that it's genuinely difficult not to try them all out IMMEDIATELY, thus leaving your house in a state, your career in tatters and your love life non-existent. Or maybe that's just my inability to multi-task. Either way, Canva has stolen too many of my Sunday afternoons (the multiple windowed little minx).
Shock – you might feel like you're so cool and misunderstood with your alternative theories about the ending of Harry Potter but then you realise that YOU'VE FOUND YOUR TRIBE and suddenly, you're not a special little snowflake anymore 😯.
Injury – I've added sooo many new books to my TBR since joining up that my virtual one gives me anxiety and my physical pile is threatening to topple over and squish me.
Stress – being part of the gang gives you access to competitions, giveaways etc. which may result in you needing to find somewhere to home yet another book or decide which novel from your massively increased TBR you'd like to purchase with your free voucher. Another book simply will not fit on my shelves I CAN'T BEND THE LAWS OF PHYSICS DAVE.
Obesity – we all know that reading is a pretty sedentary hobby and being part of The Write Reads gang will only encourage your lazy ass to avoid the gym and pick up a book instead. The horror!
Ostracisation – your friends are gonna hate you for all of the cool new opportunities that you get from being a member of the gang, like access to the biggest and best blog tour going, or your shiny new free virtual badge (this alone can induce murderous intent amongst your peers).
Guilt – you're meant to be a word-loving free spirit, not a corporate drone! Doing those two retweets every day may provide your life with a level of structure that you're just not comfortable with. You've sold out, man!
Joking aside, I really do love being part of The Write Reads. I'd like to say a personal thank you to Dave for everything that he's done for us gang members – he's a top bloke and he's put so much effort into making this thing a real community. I don't know how he finds the time to keep The Write Reads running successfully (Dave, do you actually live on Twitter?) but he does and it's thanks to him that the group is as brilliant as it is.
Cheers Dave!